I love the home binder idea! I have used this system for about a year now. I keep everything in it such as:
*Emergency Numbers
*Phone Numbers (family, friends, doctors, dentists, etc.)
*Recipies and Menu's
*Budget
*Cleaning Lists
*Pet Records
...and so much more! Everything is in one neat spot. My binder is 2" and holds everything nicely and I leave it in my kitchen or on my desk for daily referecne. I designed mine myself, but I came across this wonderful set of FREE printables and just had to share it with you! Now you can have all this for FREE without all the hard design work behind it! Enjoy!!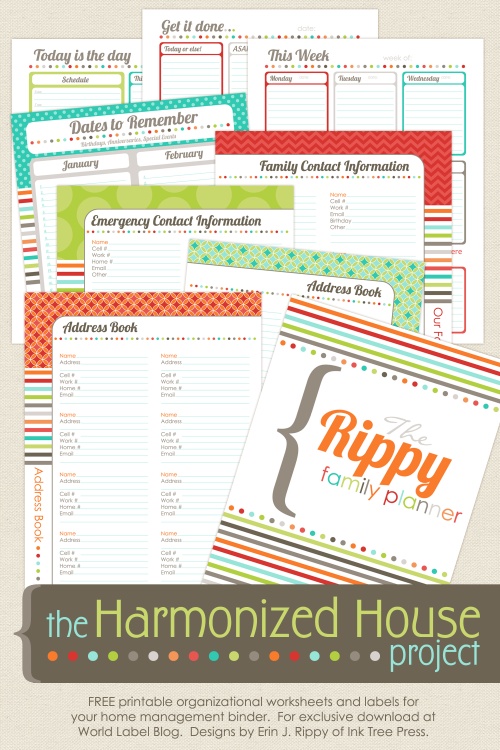 AND For even more awesome printables check these out:
http://www.mommytracked.com/downloads